Central Station currency and services
Read more about the specific service below.
Chrisholm ID Photo Booth
If you need a photo for your passport, driver's license etc, you can use the self service photo booths that in only a few minutes takes your picture.
Copenhagen Info
Our skilled and friendly staff will assist you with an overview of what is happening in Copenhagen, tourist information, tickets, souvenirs and much more.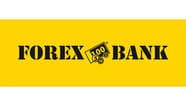 FOREX Bank
FOREX Bank is leading in the travel currency market in the Nordic region. FOREX at the Central Station is Denmark's largest store and is open almost all days of the year with long opening hours.
Model Train Track
The Central Station's classic model train track is inspired by the landscape of South Zealand with Næstved's characteristic station building and a lifelike copy of the bridge over Vrangstrup.
Police at the Central Station
Personal contact can be made to the Copenhagen Police in the expedition at Copenhagen Central Station (near Reventlowsgade).
RIA Financial Services
Ria is the World's third largest company in money transactions and managing foreign currency exchanges at the best rates.
Shoemaker – Shoe & Key Service
Visit the Central Station's Shoemaker, who manages attaching new heels and soles, copying of keys, engraving of door signs, dog signs and much more while you wait.
Tavex
At Tavex you can both buy and sell more than 40 different kinds of currencies, international money transfers as well as buy and sell investment gold and silver.
Telestation
We specialize in mobile and computer repairs and offer a wide range of telecommunications, print and copy services.
Toilets and Nursery
In the Station Hall there are toilets, handicap toilets and a nursery. There is no possibility to take a bath. The toilets are payment toilets and cost DKK 5 per visit.